Slovak households produce more and more waste, despite sorting. Disposable packaging and the consumer lifestyle are huge burdens. Where will this waste be stored after landfill capacity is exhausted? Bolešov and Košeca municipalities have found the recipe. 
Although education contributes to improved sorting, the amount of waste is still growing. The Luštek landfill, located near the village of Bolešov, is seeing a large influx of waste. Experts estimate that its lifespan is approximately eight years. No other solution has been found, because no one wants to have a landfill in their area. What can municipalities do in this situation?
BOLEŠOV IS LOOKING FOR OTHER WAYS
An example of good waste management practice is the village of Bolešov near Dubnice nad Váhom. They try to sort and minimize the waste produced by the village. "We collect recycling every week, but some types of waste, such as paper, are still growing," said Mayor Martin Rác.
As part of waste collection in the village of Bolešov, the mayor introduced bag collection. It works on the basis of buying tokens, which represent a certain number of garbage bags. If the residents use up their bags during the year, they can buy more tokens. In 2020, the village managed to sort up to 41.65% of its municipal waste.
The municipality still has a problem with its public composting site. They collect cut grass, shrubs or other biodegradable materials. "There is always a worker on it who controls the incoming waste. However, it is difficult to check what eventually ends up there," says Mayor Rác.
AN INNOVATIVE SOLUTION FROM KOŠECA
n most municipalities in Slovakia, people have learned to sort waste, but the amount of municipal waste is still not decreasing. An exemplary solution is the introduction of electronic tracking in nearby Košece. The essence of this system lies with individual households having different garbage collection fees depending on their production of waste. This unusual method of tracking also performed very well at the European level, where it became the winner of Innovation in Politics.
 "Before the system was introduced, people didn't even think about how much garbage they produced. Thanks to tracking, they are motivated to sort but also to reduce the amount of municipal waste," says waste specialist Marek Kurinec.
As a result, the volume of municipal waste in this municipality decreased by up to 20%. Specifically, the fees range from € 11.25 to € 25 per year and the overall sorting rate is somewhere between 50 and 60 percent. "However, I know of some towns in the world that actually achieve a rate of sorting and recovery of municipal waste at more than 80 percent. So we hope to get there too," adds Kurinec.
LOW FEES DO NOT MOTIVATE SLOVAKS
"The landfill fees in Slovakia are very low compared to other European countries," says Katarína Kretter from ENVI-PAK. She added that fees are a much more effective motivation than warnings about climate change. We can expect a constant increase in landfill fees as one of the ways to reduce the volume of waste.
The municipalities of Bolešov and Košeca in Stredné Považie region can serve as examples for other towns. Even the view of the nearby Luštek landfill may have been one of the impulses that contributed to an increased interest not only in sorting, but also in minimizing waste.
The Luštek landfill. According to its employees, the biggest landfill in the region will be filled up in less than eight years.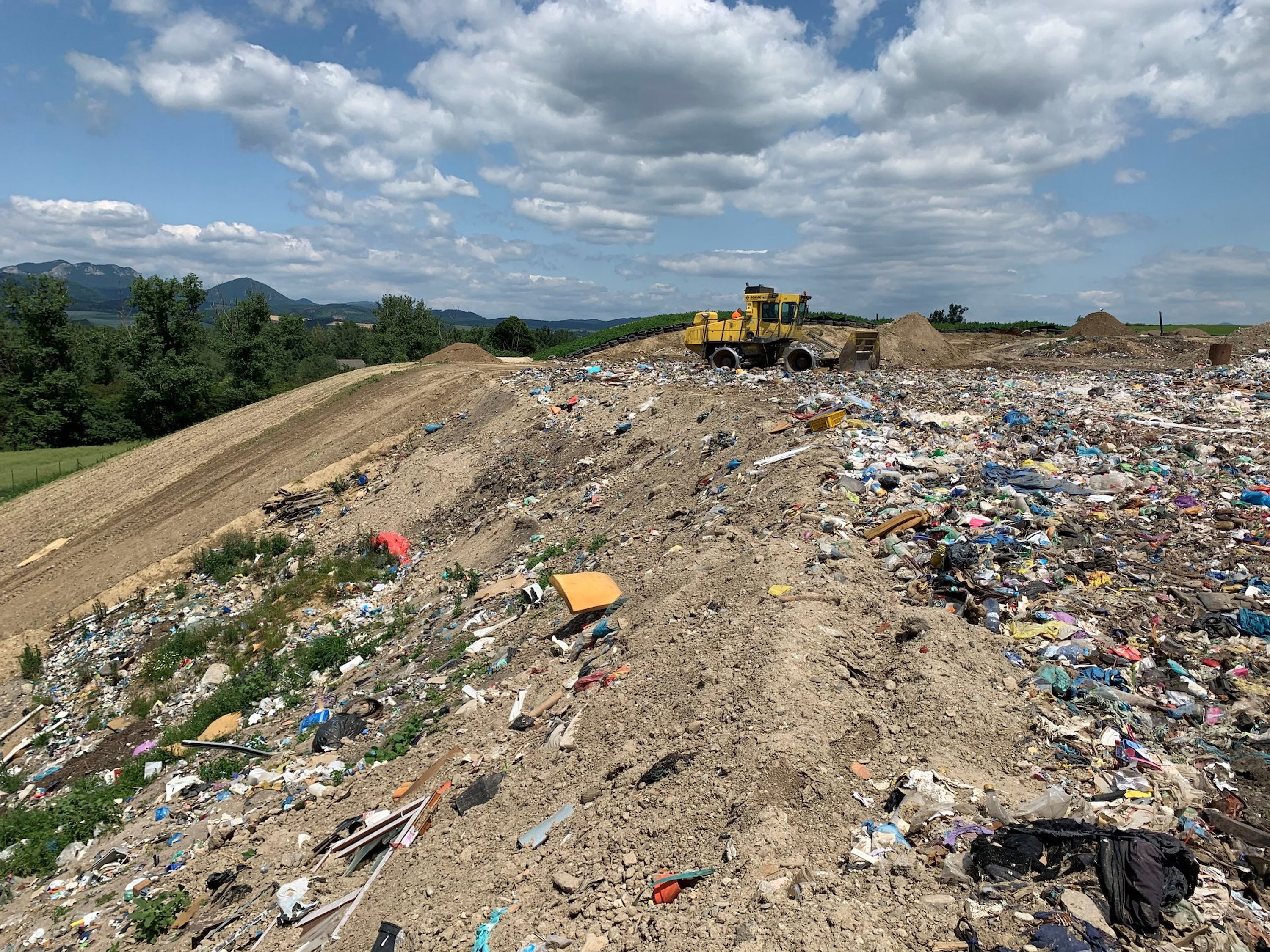 Bolešov leads by example. Collection of biological waste at the municipal composting site in Bolešov. Photo by Martin Rác, Mayor of Bolešov.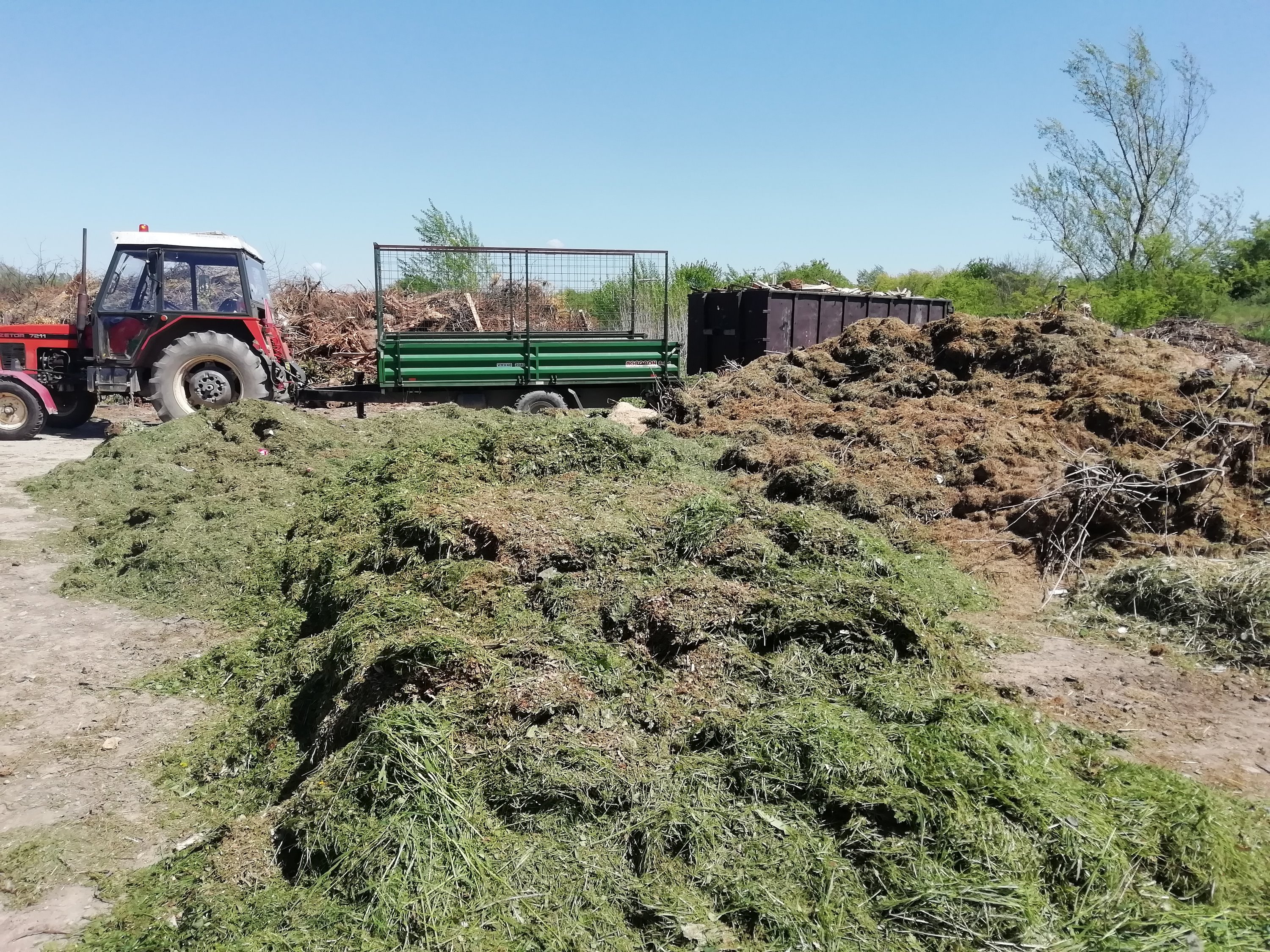 Waste collection yard in Košeca. Each bag is marked with a code, which allows for the precise tracking of garbage.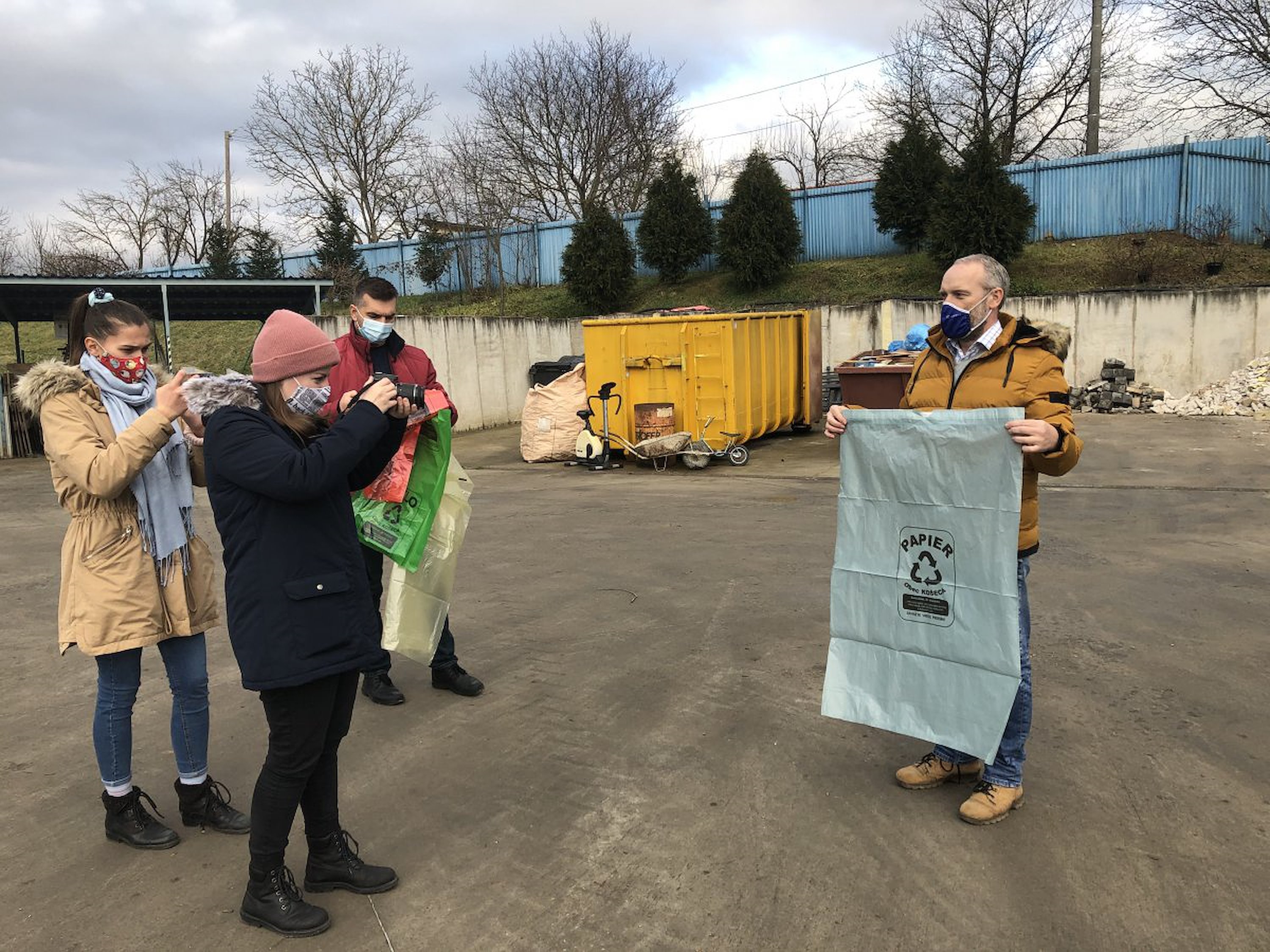 Authors: Mária Jánošíková, Krisztina Kocsis, Michal Mazánik
Age Cathegory: 19-25 years
School: Střední škola Kostka Vsetín, Bilingválne Gymnázium C. S. Lewisa Bratislava