Many endangered and rare species of insects and plants from meadow habitats in Slovakia are disappearing. Mechanized mowing, with the rotary motion of its machines, pulls shallow-rooted plants from the ground and acts as a blender for insects. The best solution is manual mowing, with a scythe. Examples of this practice are the Nebrová and Krivoklátske meadow reservations in the White Carpathians Protected Landscape Area. 
Natural and cultural heritage near Babiná Nature Monument. Typical "mosaic" landscape of the White Carpathians. Gentle mowing once a year is essential to maintain high biodiversity.
Manual mowing at Nebrová Nature Reserve. Wild orchids and other rare species grow in this area. Volunteers from conservation associations still mow here with scythes.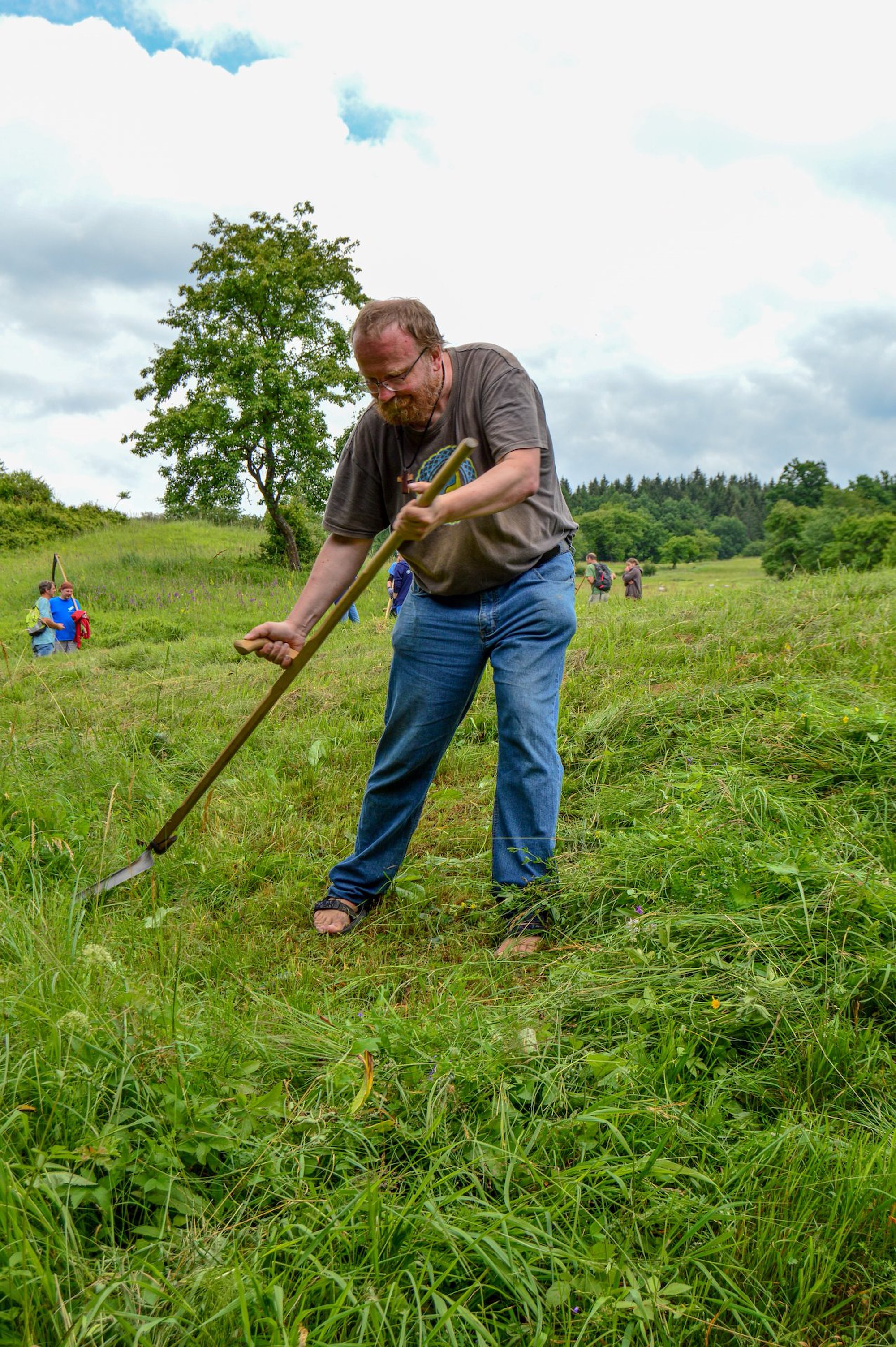 Biomass has to go. The mown grass is then raked. It must not remain in the meadow, as the plants under it would rot.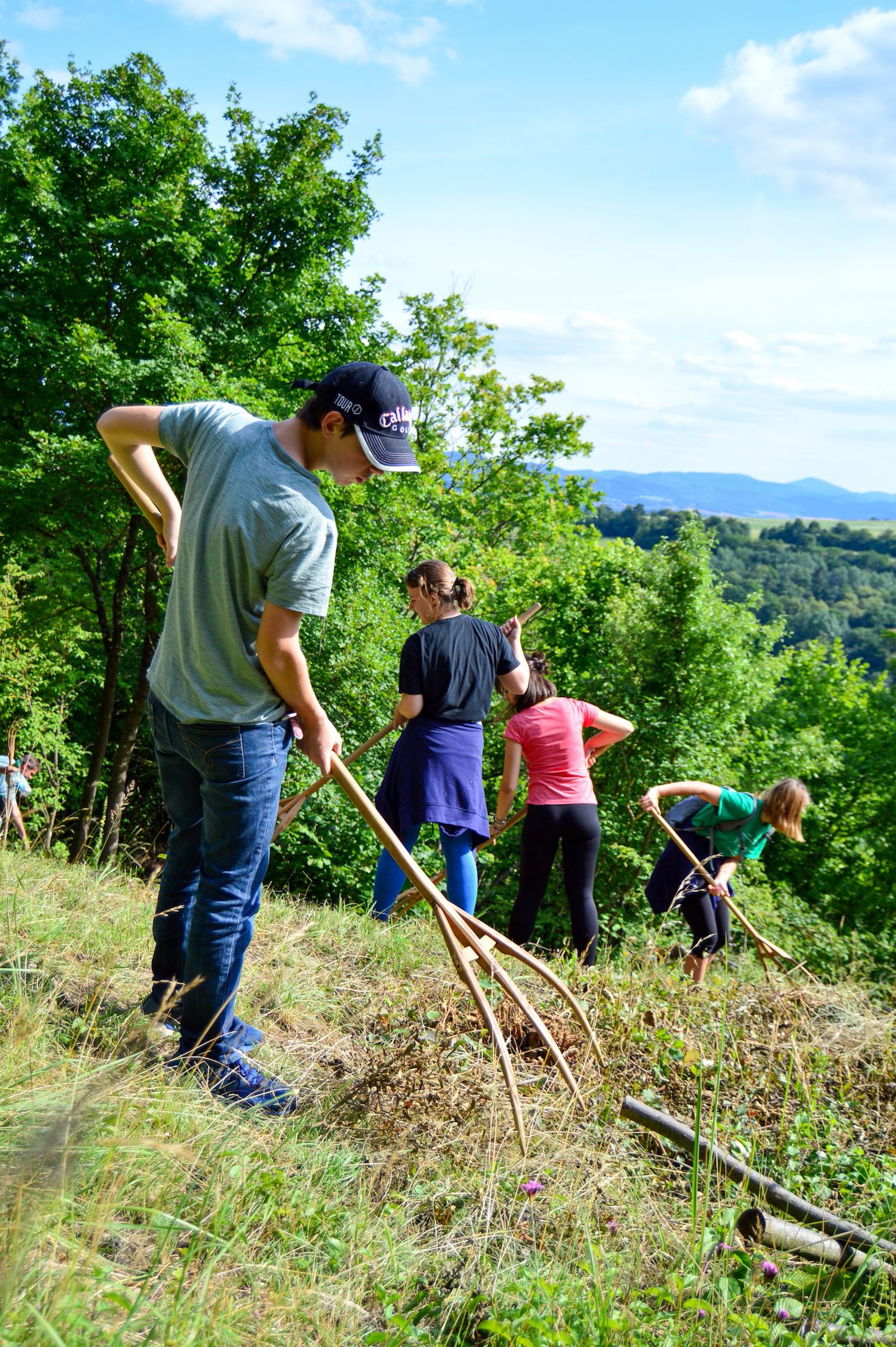 Home to precious Apollo butterfly. Selective mowing maintains the plants needed by the rare Apollo butterfly and other endangered species from this area.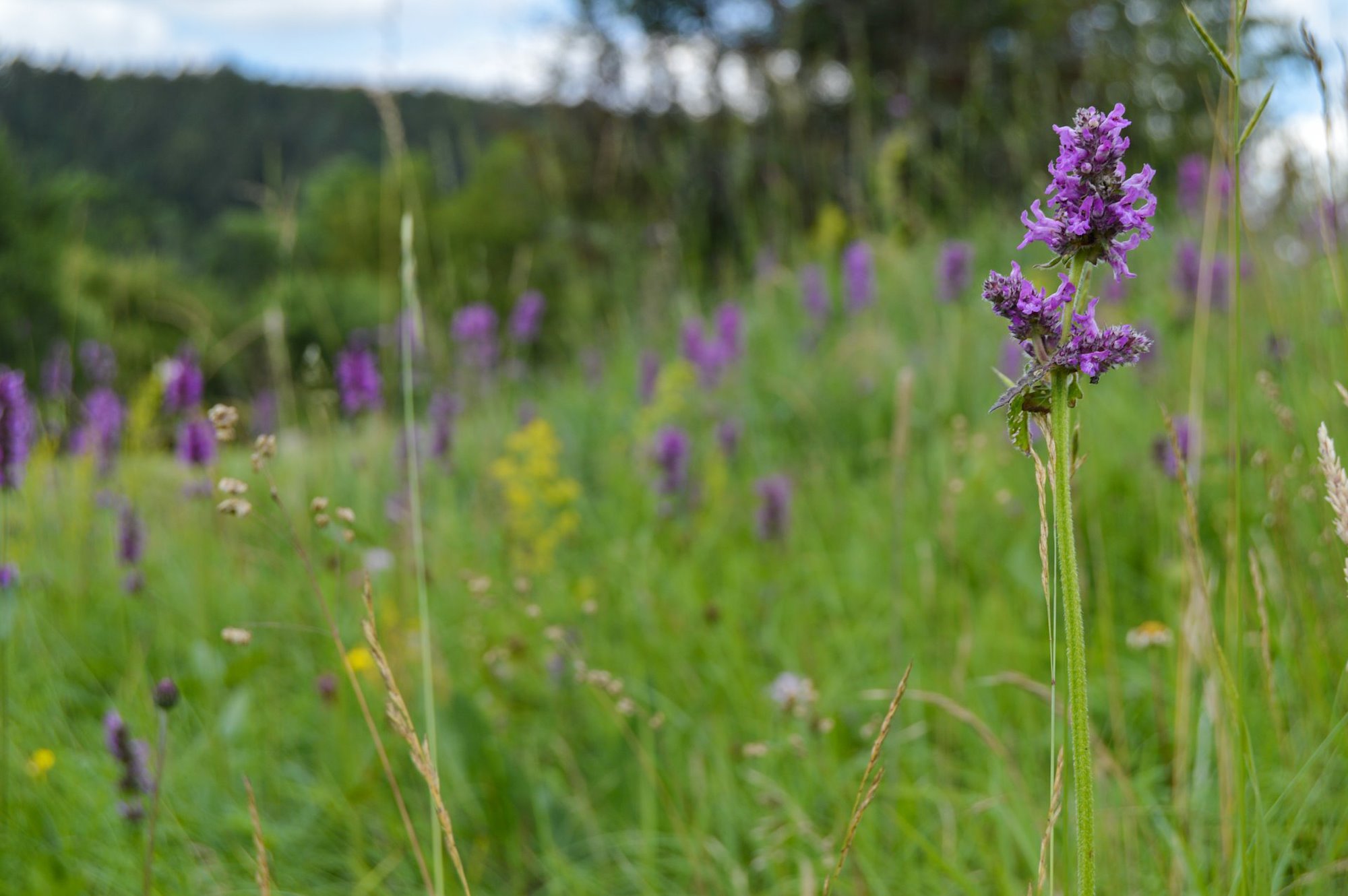 Firsthand experience. Young Reporters exchanged cameras for hayforks. They tried out management of the protected area and contributed to the preservation of meadow biodiversity.
Author: Ľudmila Slivová
Age Cathegory: 15 – 18 years
School: Gymnázium Spojenej školy Dominika Tatarku Poprad